Summer Beef Field Day Flyer — Saturday July 21, 2018
---
Our Mission is to promote Angus cattle and particularly Pennsylvania Angus cattle. The Pennsylvania Angus Association Is A Very Active, Growing State Organization With Activities Throughout The Year.
Our membership consists of a very diversified group of Angus enthusiasts. Some have large operations, some are youth projects, and some have no cattle at all! Many of the finest bloodlines in the country can be found in Pennsylvania Angus herds. We'd like to include you in our organization, so that you can enjoy Pennsylvania Angus at their best! If we can be of further assistance, please write or call us.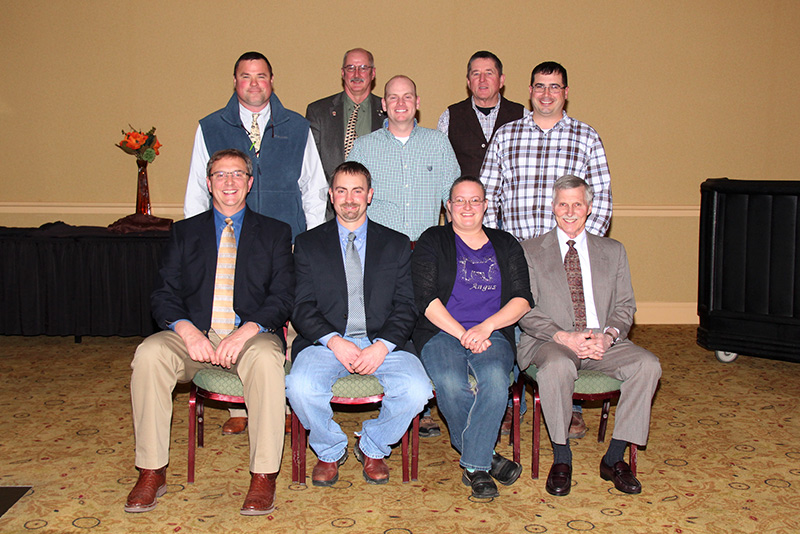 Pictured at the 2017 Pennsylvania Angus Association Annual Meeting and Banquet, January 6th, 2017 in Harrisburg, PA.
Front row from left:
Chad Cash, York, Vice-President; Wendall Landis, PA Furnace, President; Jamie Brozman, Nazareth, Secretary; Brad Bishard, York, Treasurer
Back row from left:
Delbert Voight, Fredericksburg, Director; Gene Trowbridge, Meshoppen, Past President, Kyle Grim, Thomasville, Director; Dennis Byrne, Nottingham, Director; Deric Horting, Newport, Director